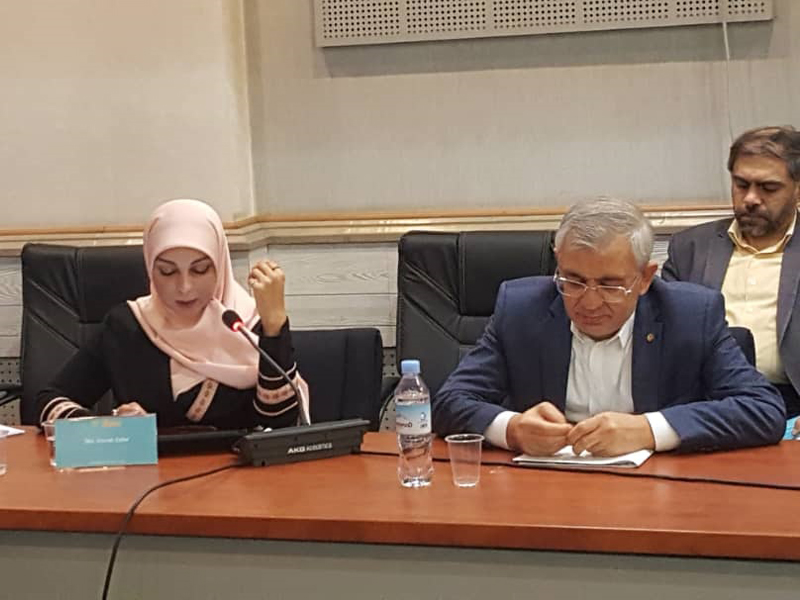 Scientists Can Efficiently Use the Social Media Platform to Communicate with Society
---
10 Nov. 2019
MSTF Media reports:
Zeinab Al-Saffar, talk show presenter, researcher and producer at Al-Mayadeen TV, was one of the participants of the 6th round of Science and Technology Exchange Program (STEP) in Islamic Countries in the field of science communication.
In the speech she delivered in the panel discussion of Science Communication Summit, she first pointed to the integral role the scientists occupy in society.
According to Al-Saffar, "scientists inspire others to work more in the area of science. They also play an important role in facing humanity regardless of gender, race or age."
"Although we come from different cultures and speak different languages, science is by far the platform that unites us all. Science should be a solution to all our problems," she said.
She contended that "we should create a way to deliver the message of eminent scientists, announce their innovations and discoveries, and appreciate their efforts and sacrifices."
Al-Saffar complained about the lack of communicating science news in Arab countries, stating that "in most of Arab countries, media reports poorly of science."
Referring to her TV show on science and scientists which is broadcast on Al-Mayadeen television channel, she asserted that "there should be a specific platform dedicated to science, because in today's world most of the TV programs are focused on entertainment."
"Science TV shows should be a platform to gather scientists and interview them. I have tried to invite scientists from all over the world to my TV show," she added.
She also pointed to the crucial role of social media in science communication, contending that "scientists have the social media platform in order to communicate with society. So, they can use it efficiently for sharing their ideas and discoveries."
The 6th round of STEP was held simultaneously with 2019 Mustafa(pbuh) Prize Award Ceremony in Iran. Science Communication was one of the main focuses of attention in this round of STEP.